Tasting menu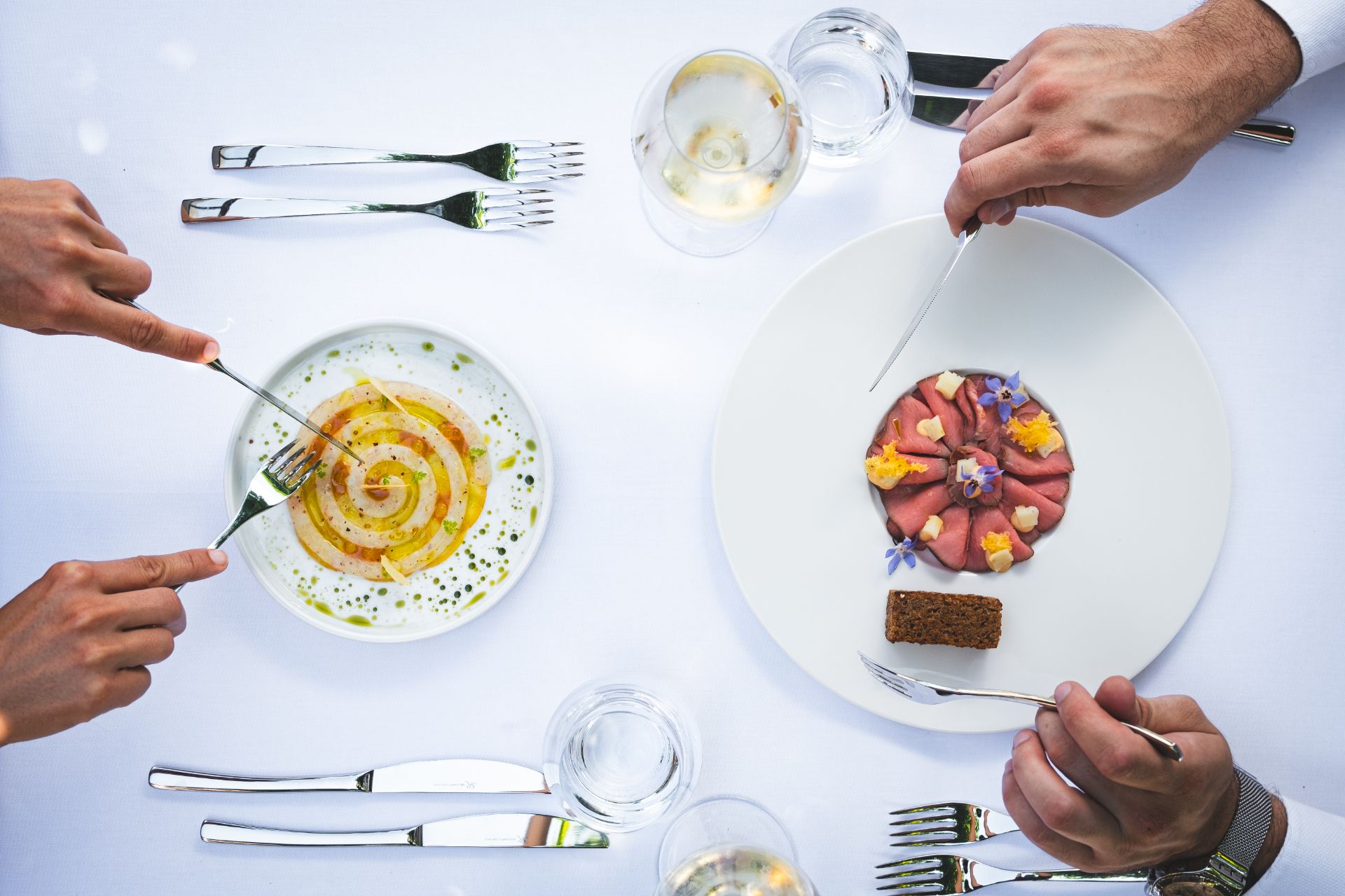 Exquisitely crafted plates
When creating our dishes, we draw inspiration from the surrounding environment and emphasize the local produce, collaborating seamlessly with nearby growers. For a perfectly harmonized taste experience, complement your meal with a glass of wine from our extensive, carefully selected wine list.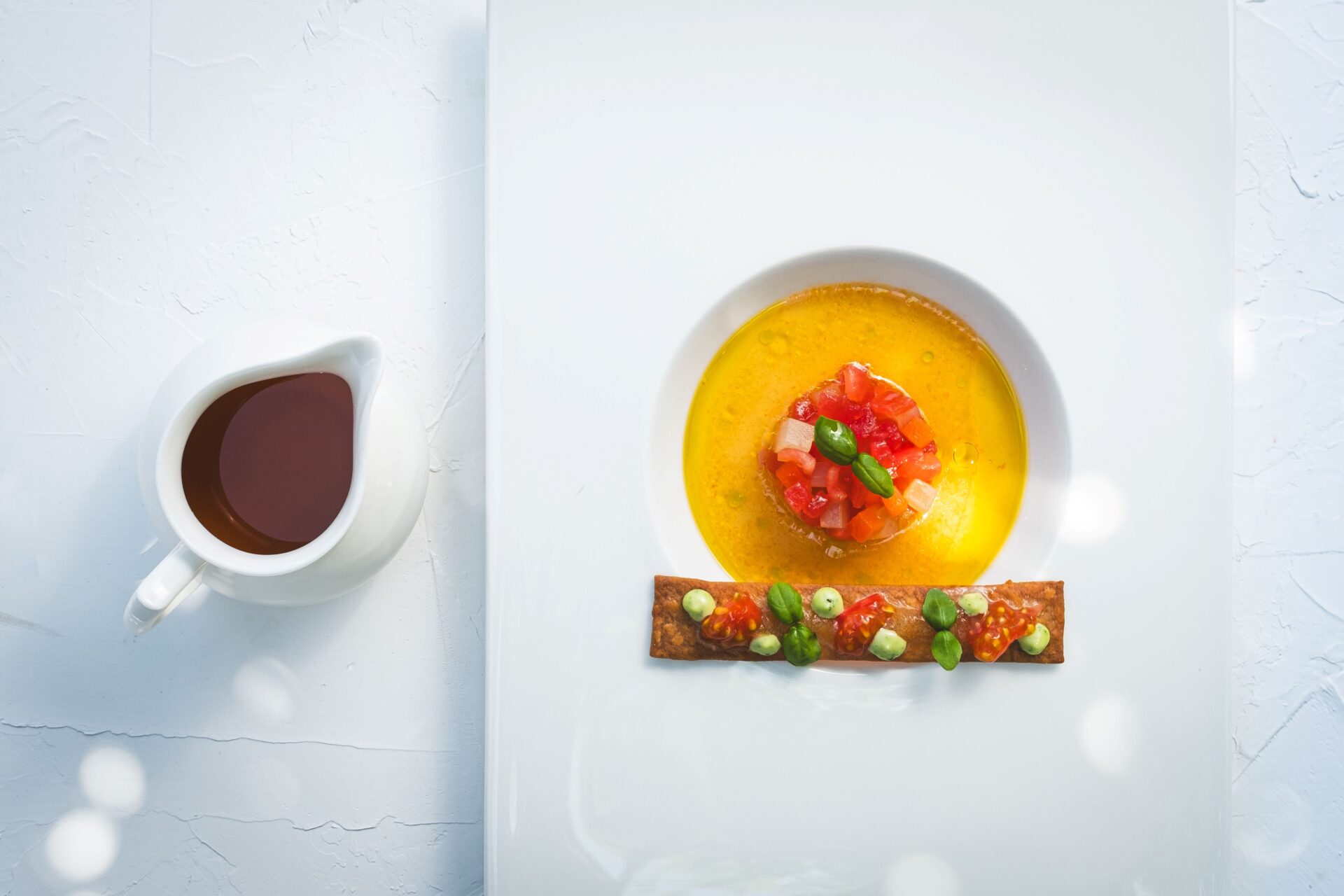 Beetroot, caraway, young goat cheese
Trout, green tea, cauliflower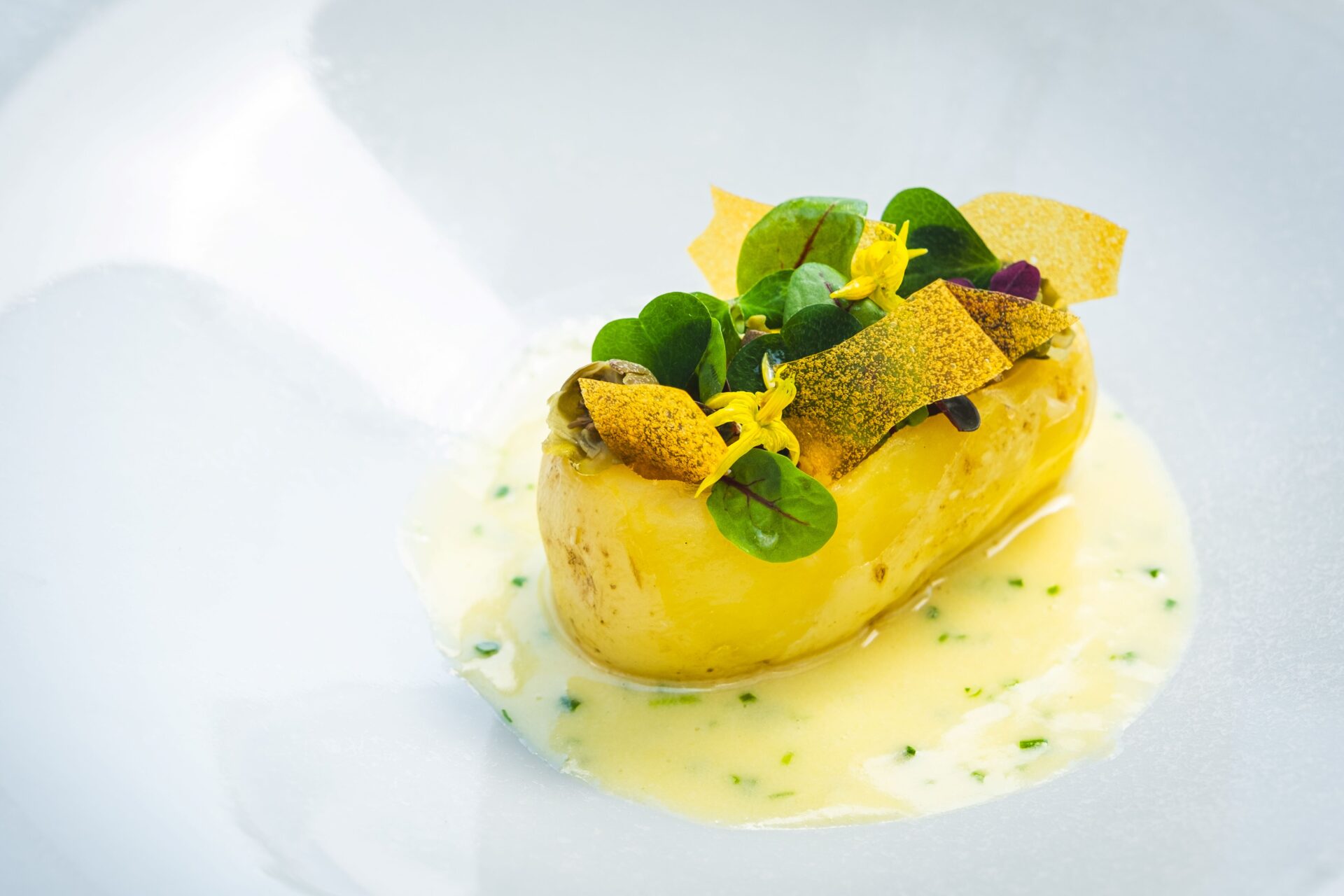 Open ravioli, Kosec cheese, chestnut
Risotto, cuttlefish, bottarga
Pork tail, quince, pumpkin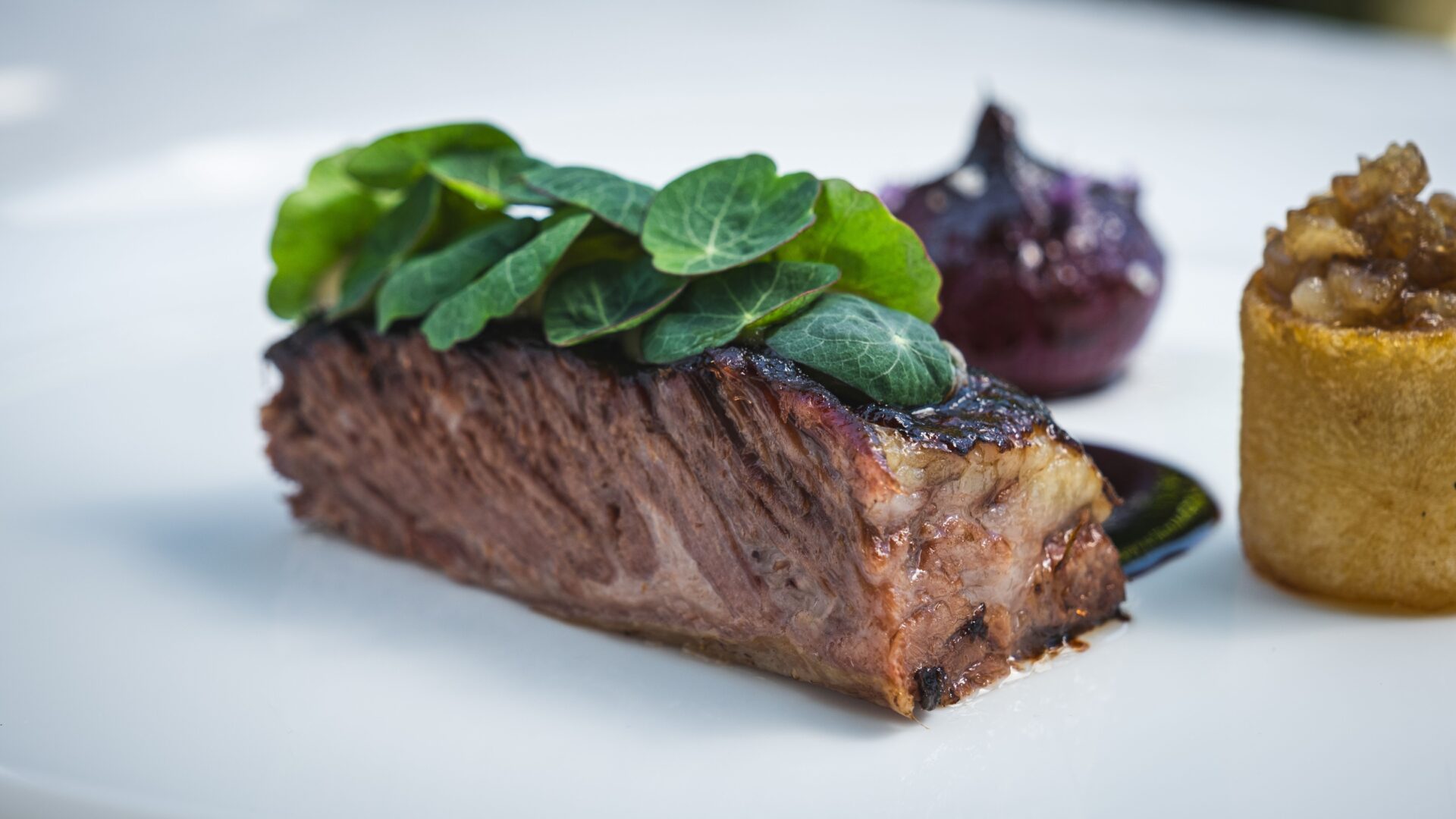 Daikon, horseradish, cipollini onions
Venison, pear, black chanterelle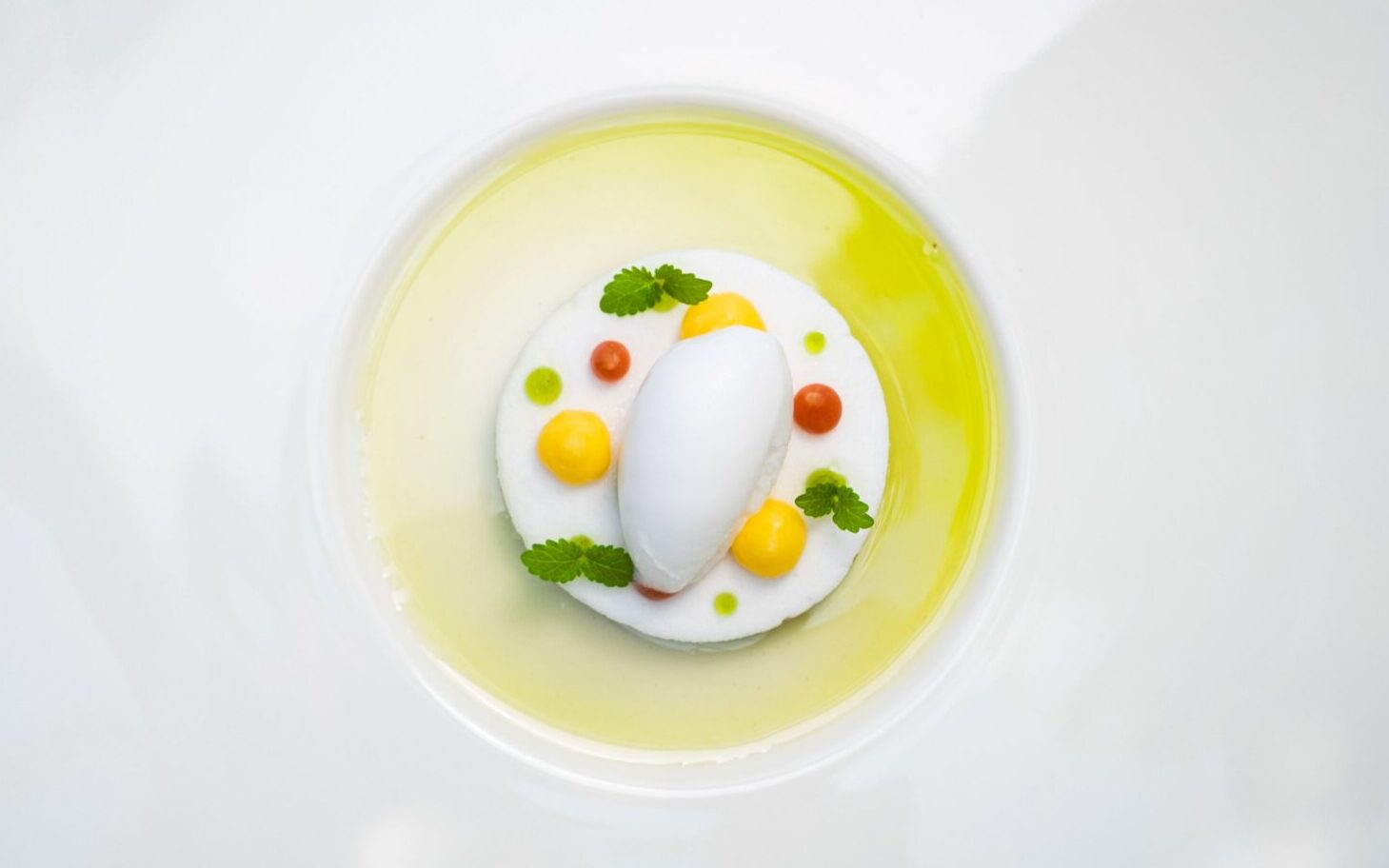 Opera cake with nori sheets, caramel, vanilla ice cream
Plum, hazelnut, beetroot & chamomile sorbet
Apple tarte tatin, bread ice cream
Would you like to savor our cuisine at your event?
Please fill out the form and send your inquiry. We will get in touch with you as soon as possible.