Book accommodation
Culinary delights
in the heart of Gorenjska region
Experience the story of modern Slovenian cuisine woven from carefully selected seasonal ingredients from local producers. Our culinary masters will create a unique taste and culinary experience for you.
Dreamy wedding
with exquisite cuisine
Entrust us with the organization of your dream wedding. Surrounded by natural beauty and accompanied by top-notch cuisine, we will ensure that your most significant event is engraved in memory with unforgettable moments.
Boutique accommodations
with a view of the Karawanks
Wake up in one of the seven boutique suites, furnished with all the comfort you need for complete relaxation.
Prestigious location for an exquisite experience
Vila Podvin is nestled in the picturesque village of Mošnje, just a short 7 kilometers from Bled. Housed in a historic building that was once part of the estate of Podvin Castle, we indulge our guests with exquisite culinary experiences crafted from local and seasonal ingredients, along with Slovenian traditional dishes reimagined with a modern twist. For those seeking an exceptional venue, Vila Podvin is the ideal choice for weddings, celebrations, or business meetings, offering a variety of spaces to accommodate events of all sizes. In addition to our exceptional cuisine, you can also enjoy an overnight stay in one of our seven boutique suites, each with a stunning view of the Karawanks. We invite you to immerse yourself in a premium culinary journey and relish a tranquil escape in the heart of Gorenjska.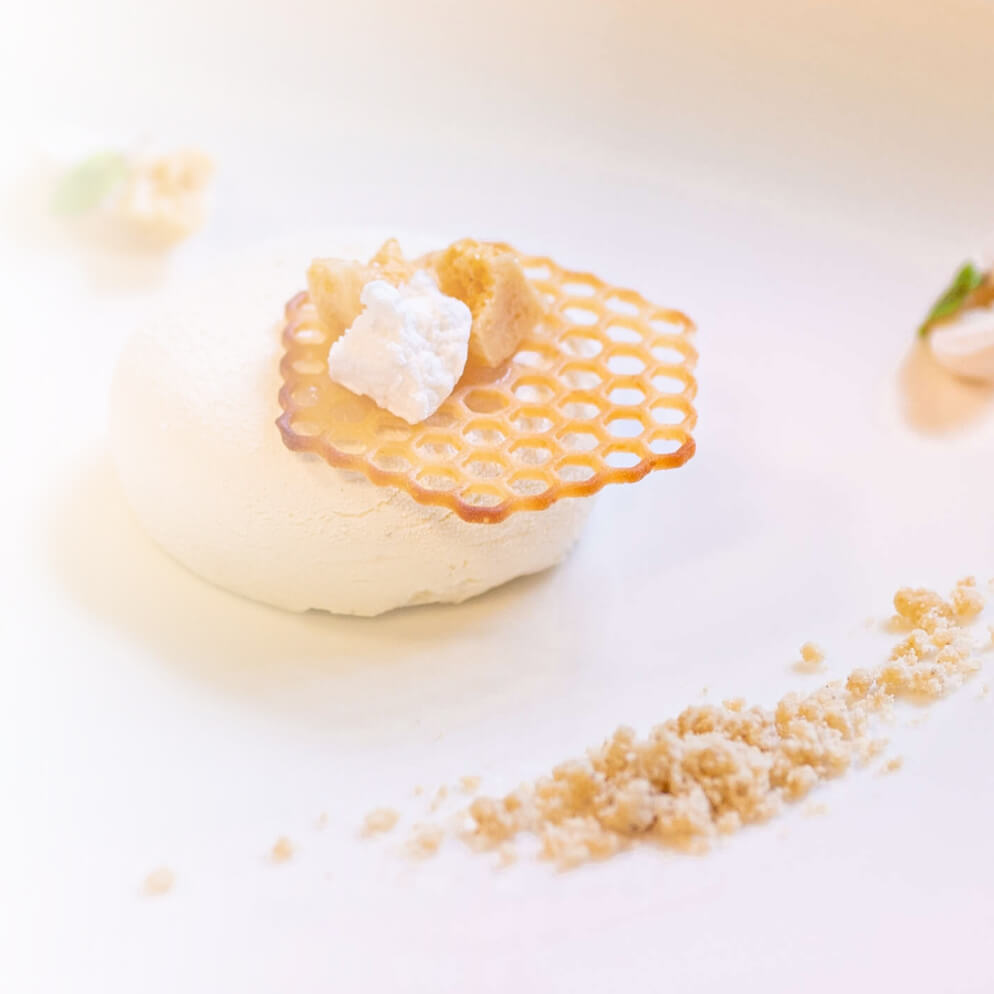 Exquisite cuisine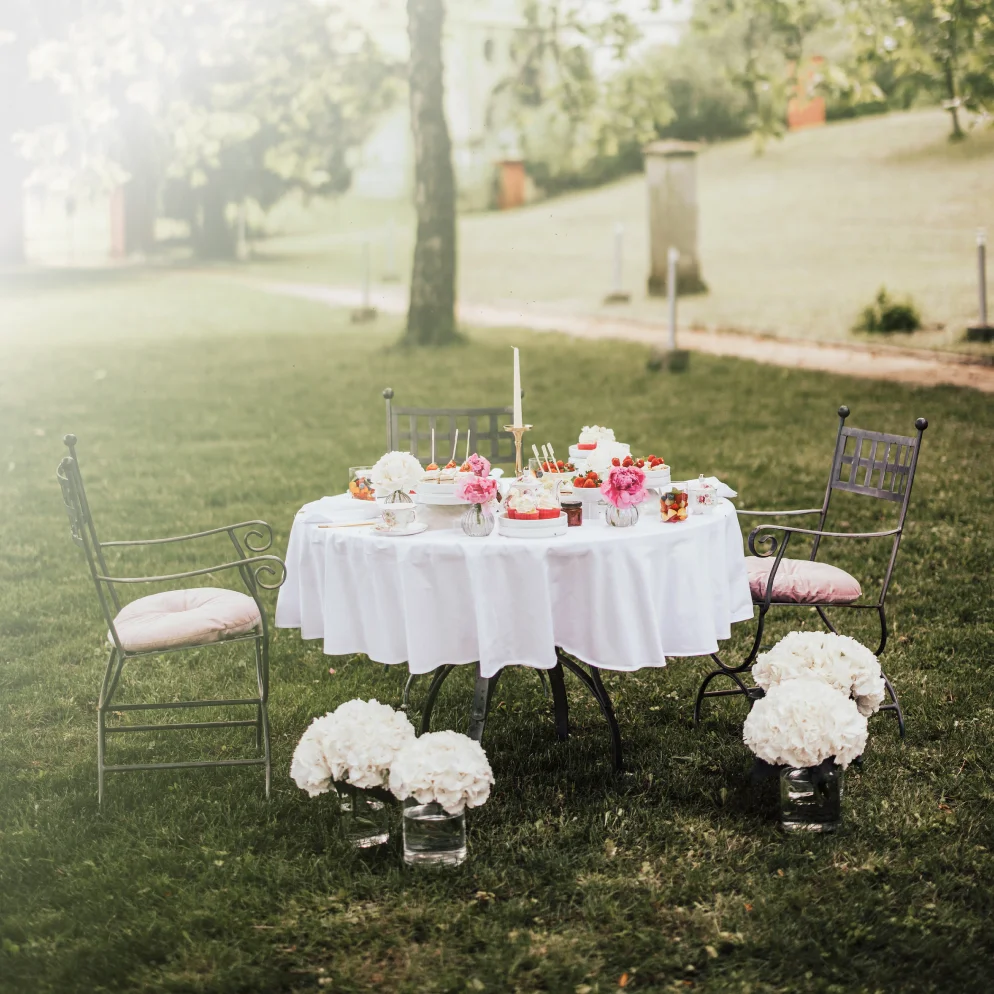 Garden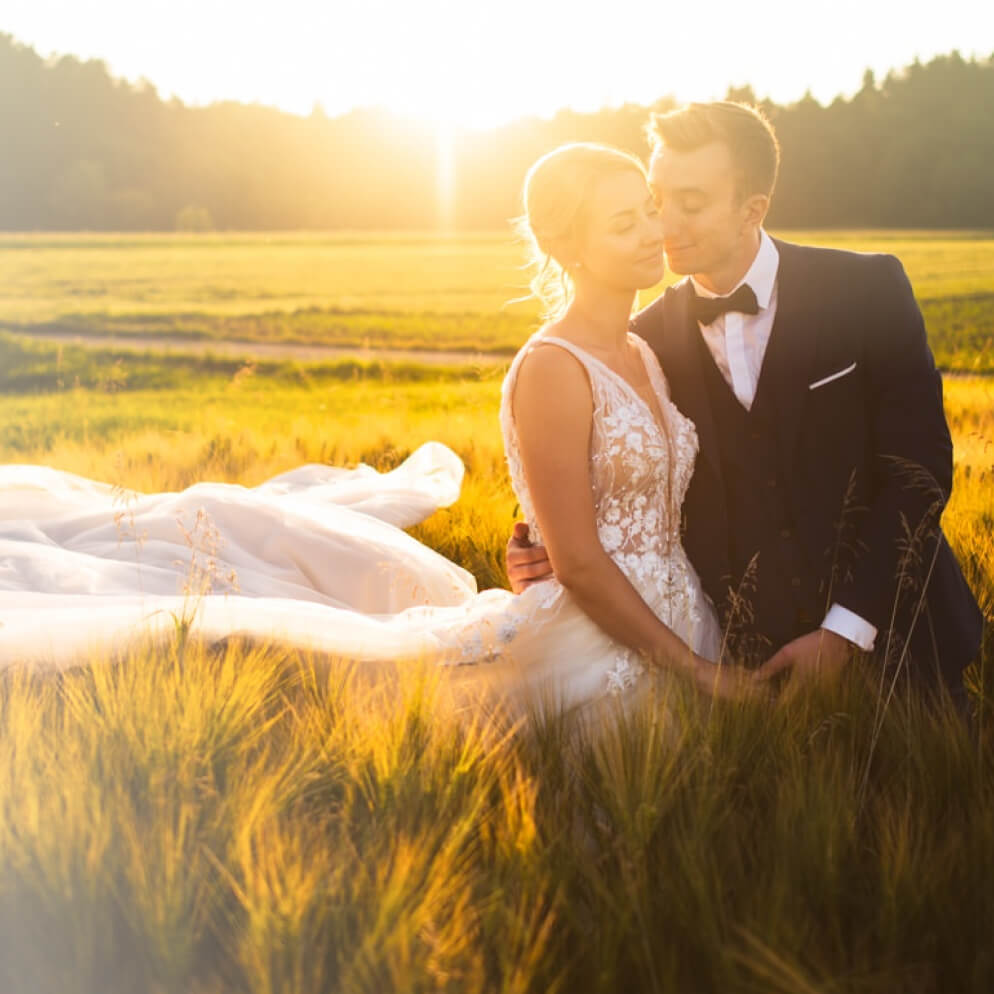 Weddings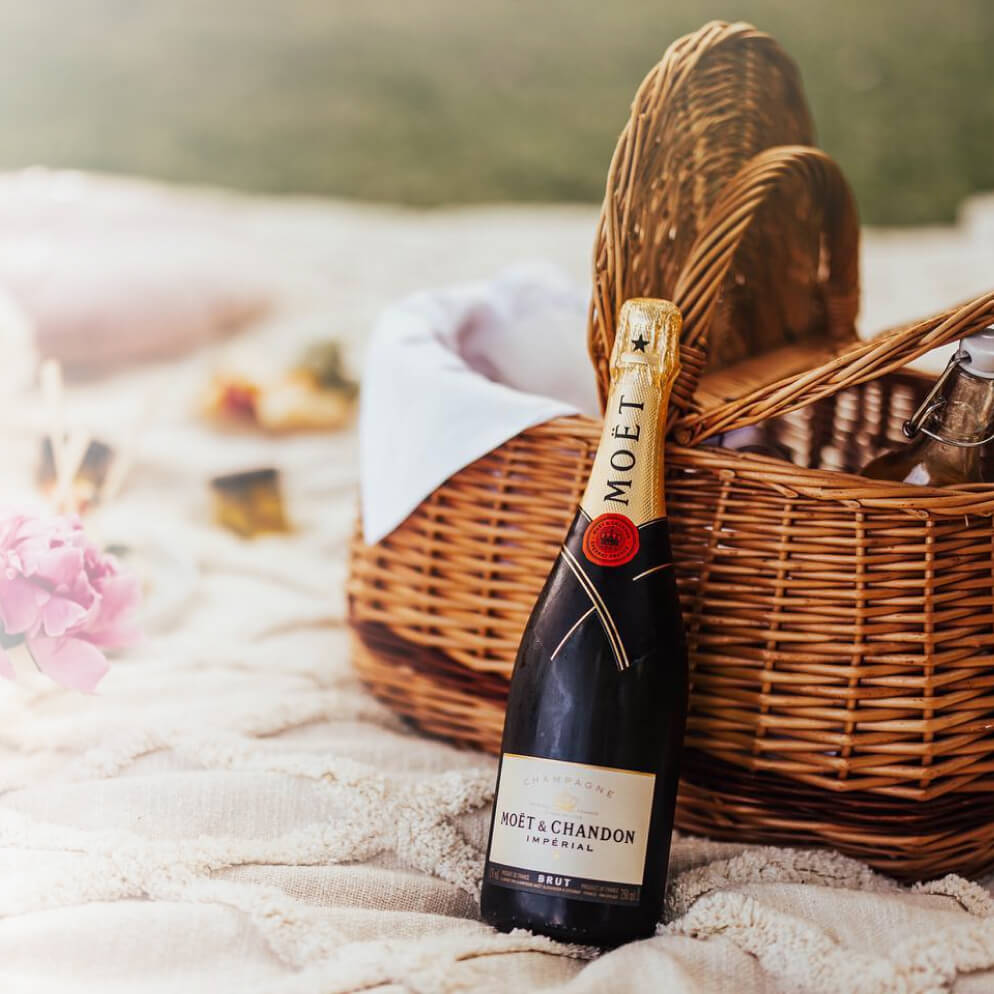 Events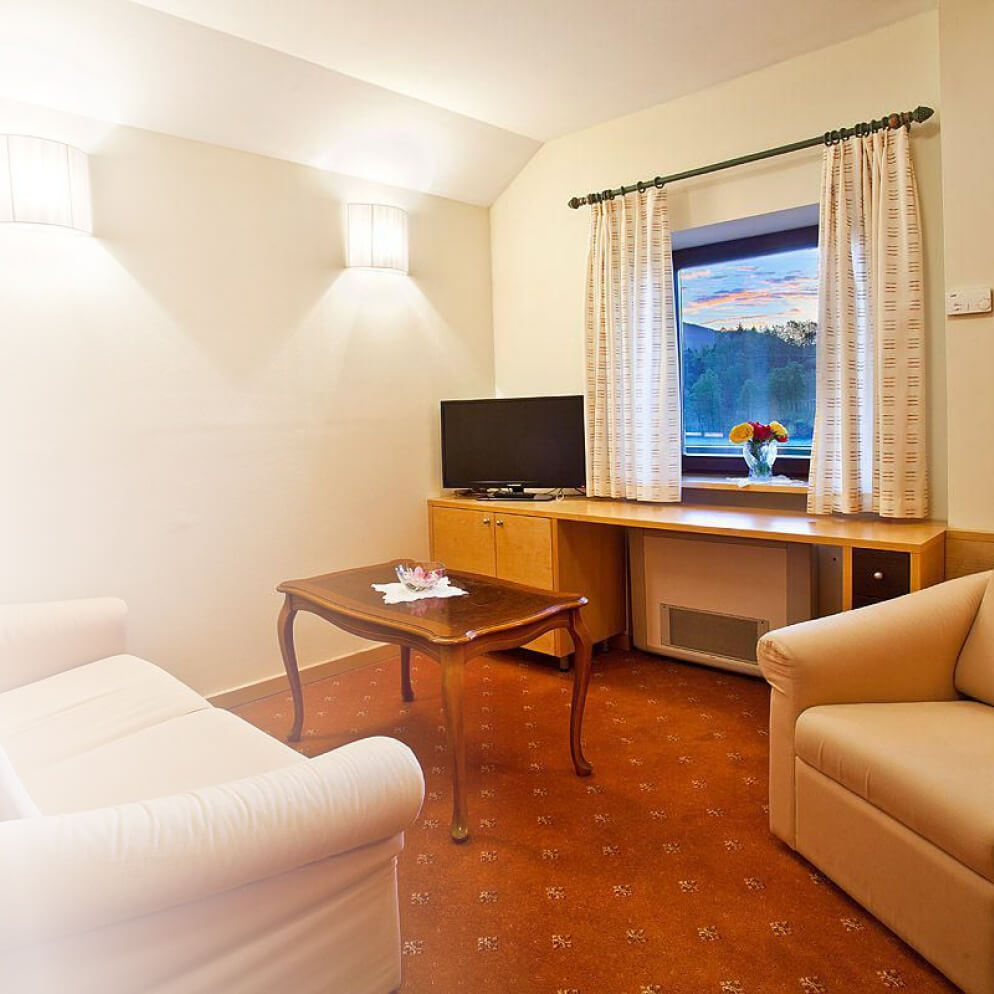 Accommodation
At Vila Podvin, we specialize in hosting a wide range of events, both corporate and personal.
Let us take care of organizing your educational seminars, team-building sessions, business meetings, birthdays, special luncheons or dinners, anniversaries, and, of course, weddings.
During the autumn and winter months, we can host events for up to 80 participants, and in the warmer seasons, our garden can accommodate up to 400 guests.
We meticulously plan every detail to ensure your event aligns with your preferences, complete with exceptional catering services.
Our sophisticated ambiance, delectable cuisine, and top-tier service are a guarantee that your event will be etched in memory. For a stress-free experience, we can also arrange accommodations and transportation to make your event truly exceptional.
Let's get in touch
A beautiful garden that will utterly captivate you
A stroll through Vila Podvin's garden will enchant you with its beauty and a pleasant atmosphere that allows you to escape from the daily hustle and bustle. Our garden is a true oasis of tranquility, where you can unwind and relax in untouched nature. Here, you can easily surrender to the scent of the numerous herbs we use in our culinary creations, enjoy the shade of trees, and admire the flowers and art installations. Additionally, you'll be intrigued by a 400-year-old oak tree, lovingly preserved as a historical witness.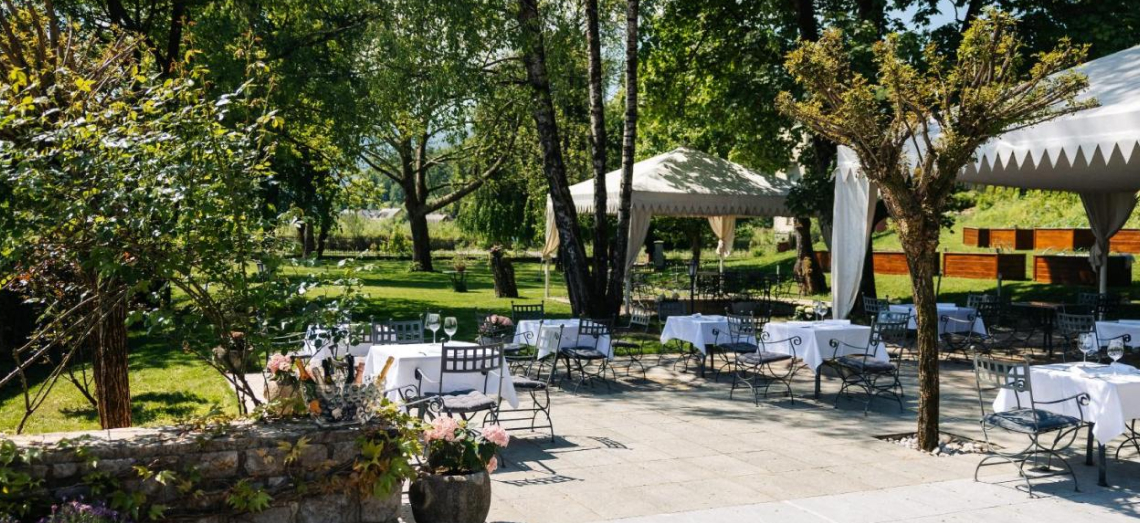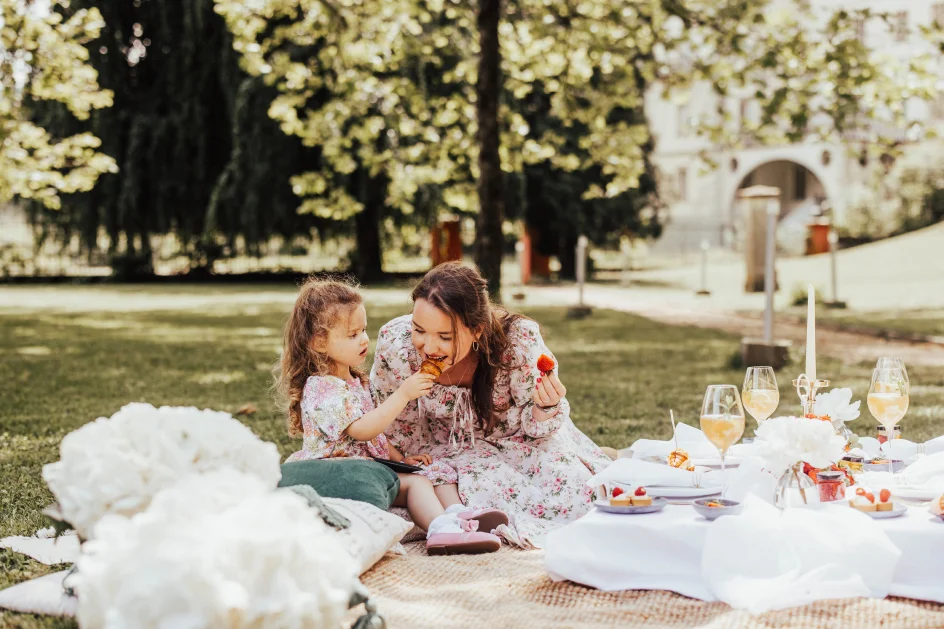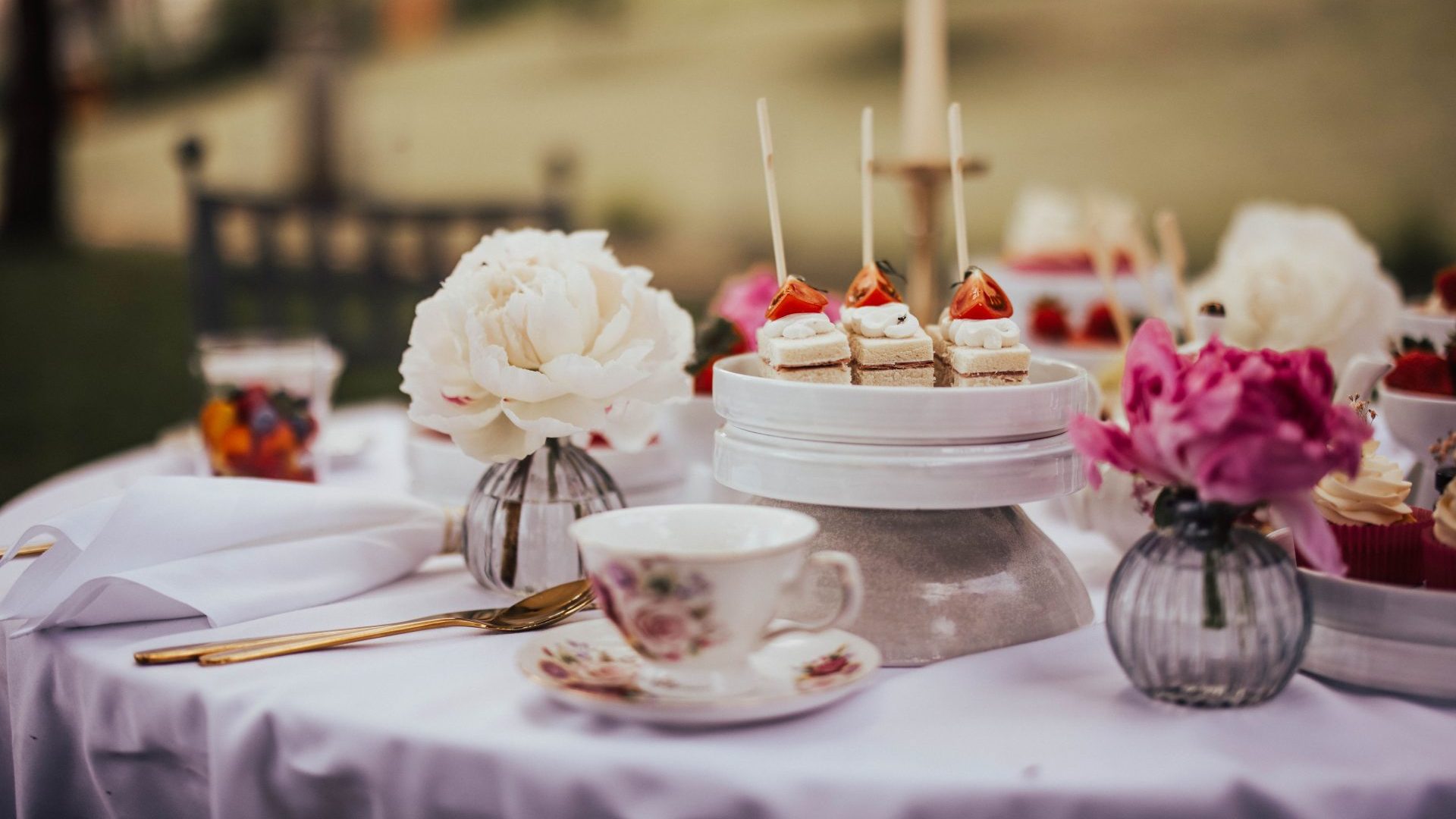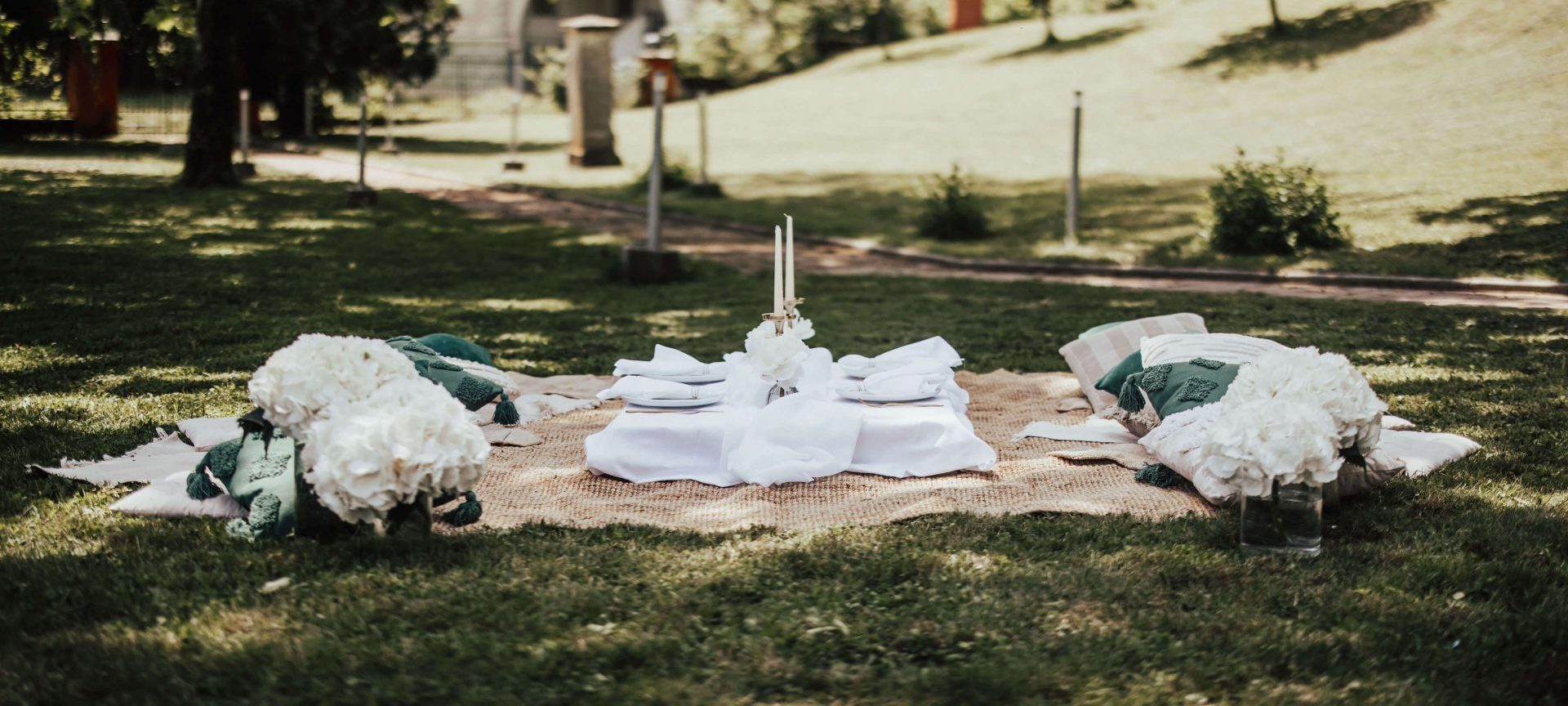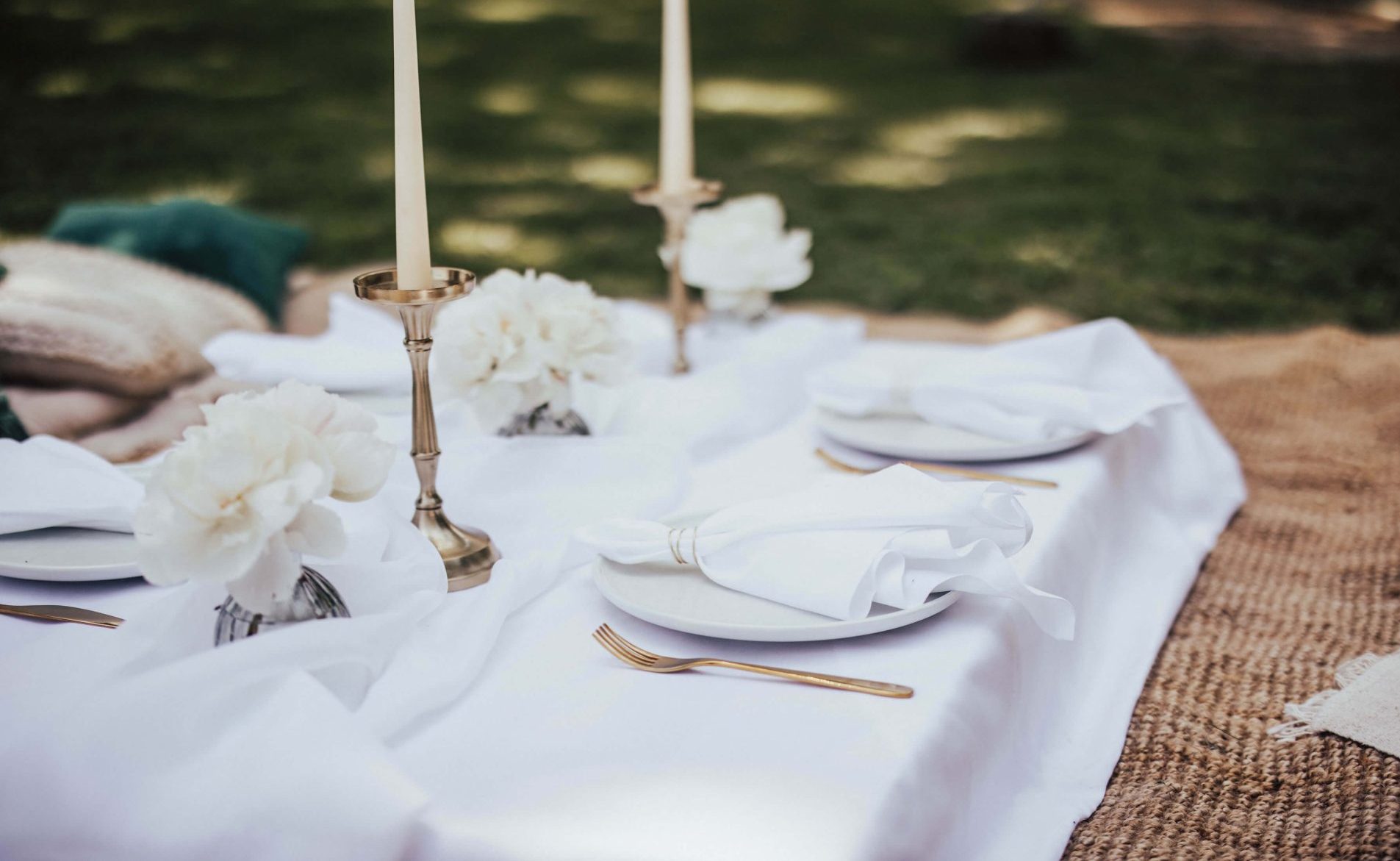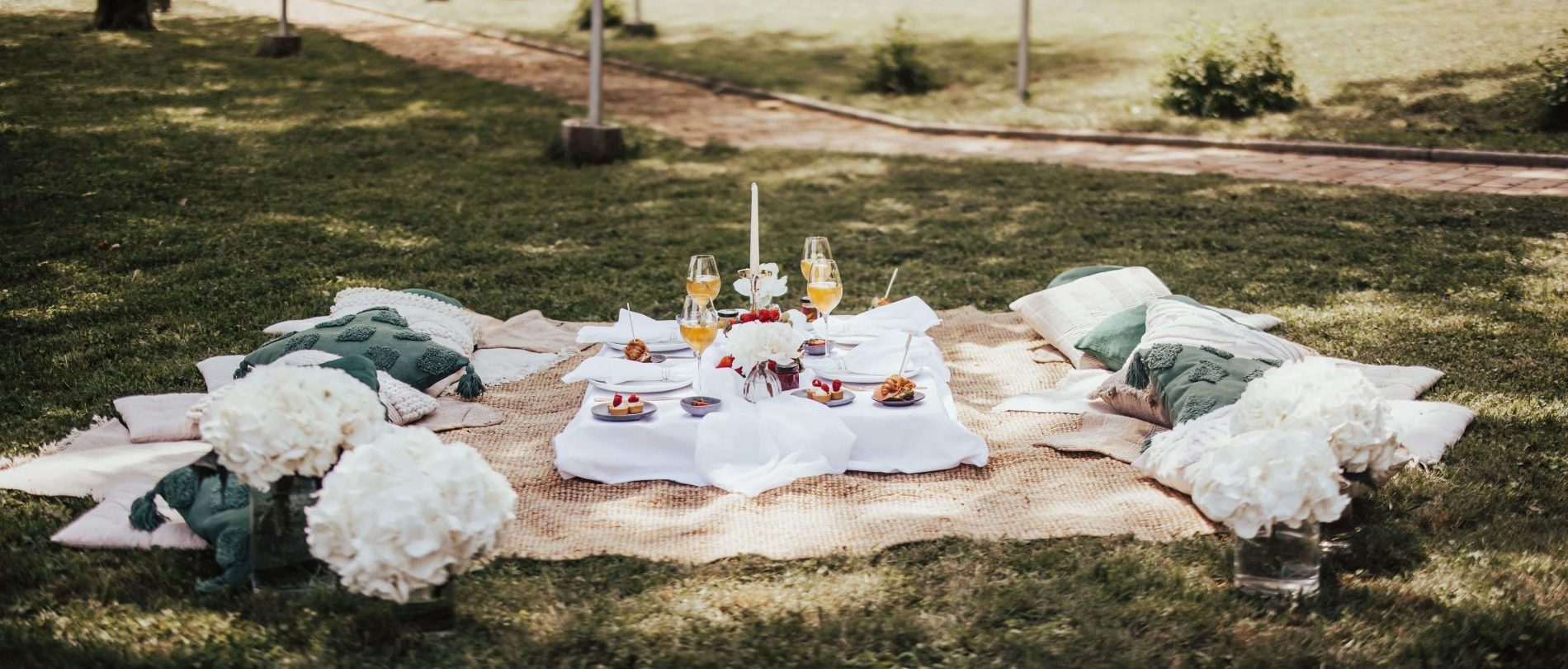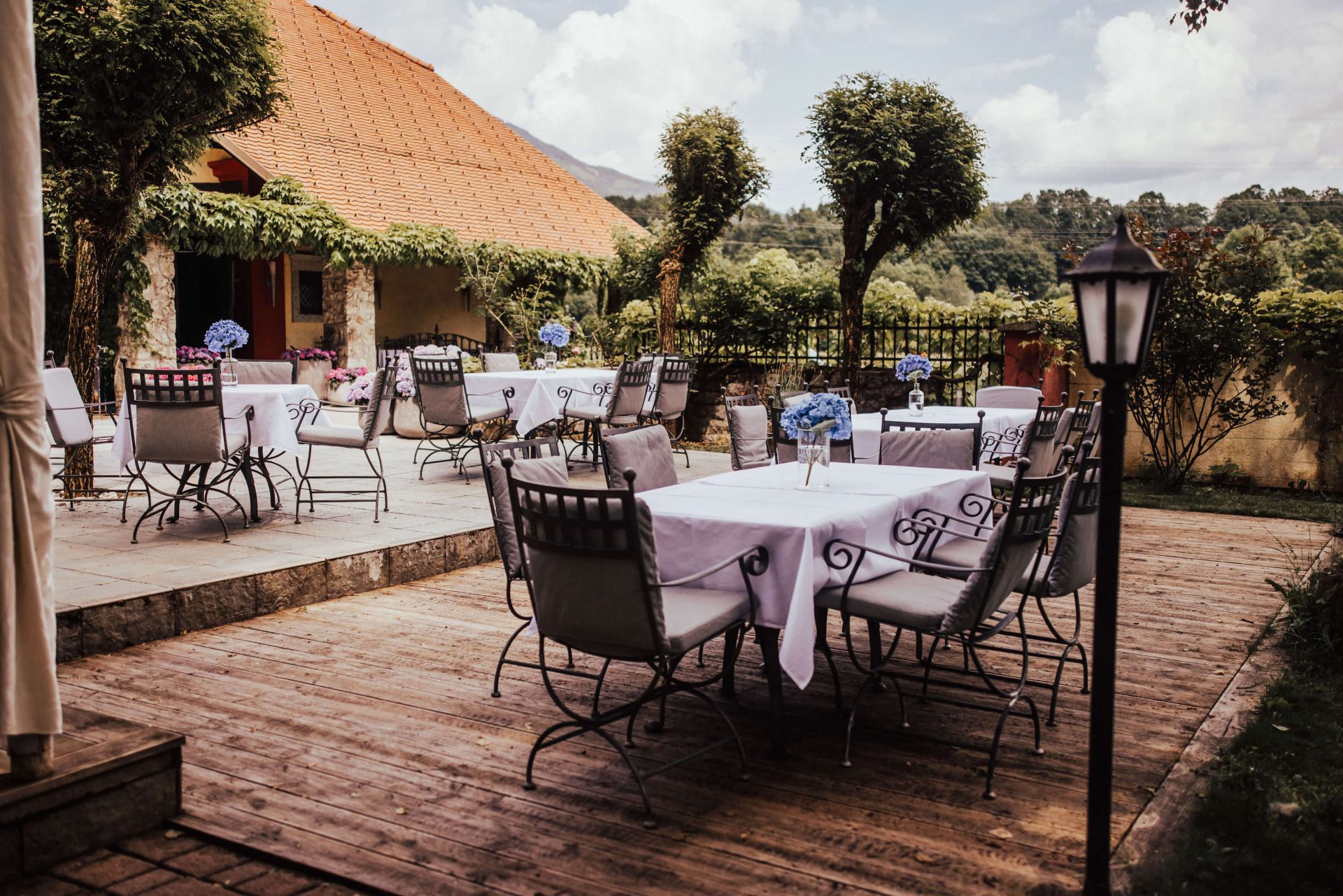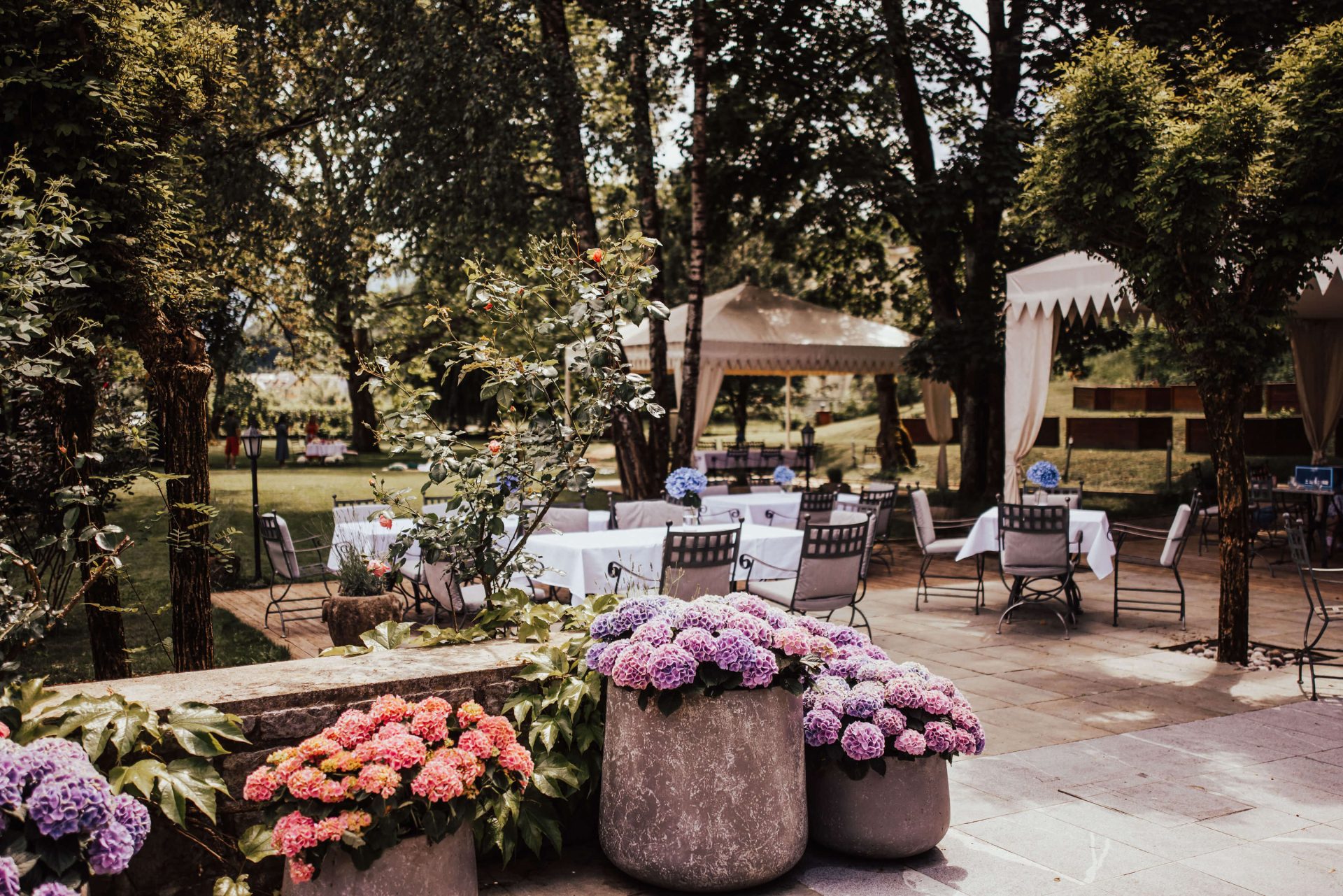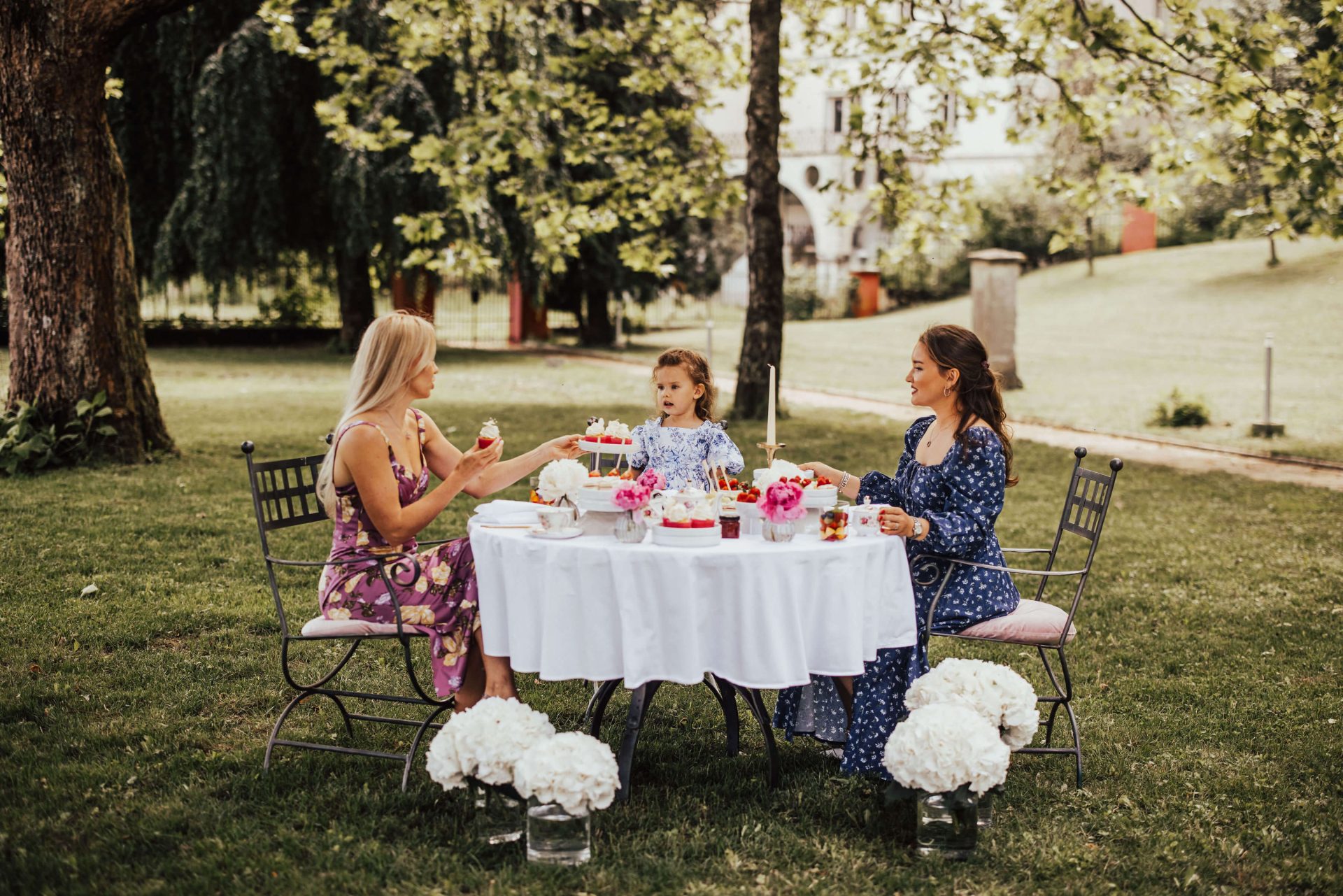 At Vila Podvin, you can savor a superior culinary experience in a restaurant that has earned recognition from Michelin inspectors. Our culinary masters focus on crafting a symbiosis of diverse flavors, creatively blending various cooking techniques and seeking ways to modernly reinterpret Slovenian dishes. On the menu, you'll discover dishes made from fresh locally sourced ingredients, complemented by a carefully curated selection of Slovenian wines that will delight your senses.
Would you like to make a reservation?
To make a reservation.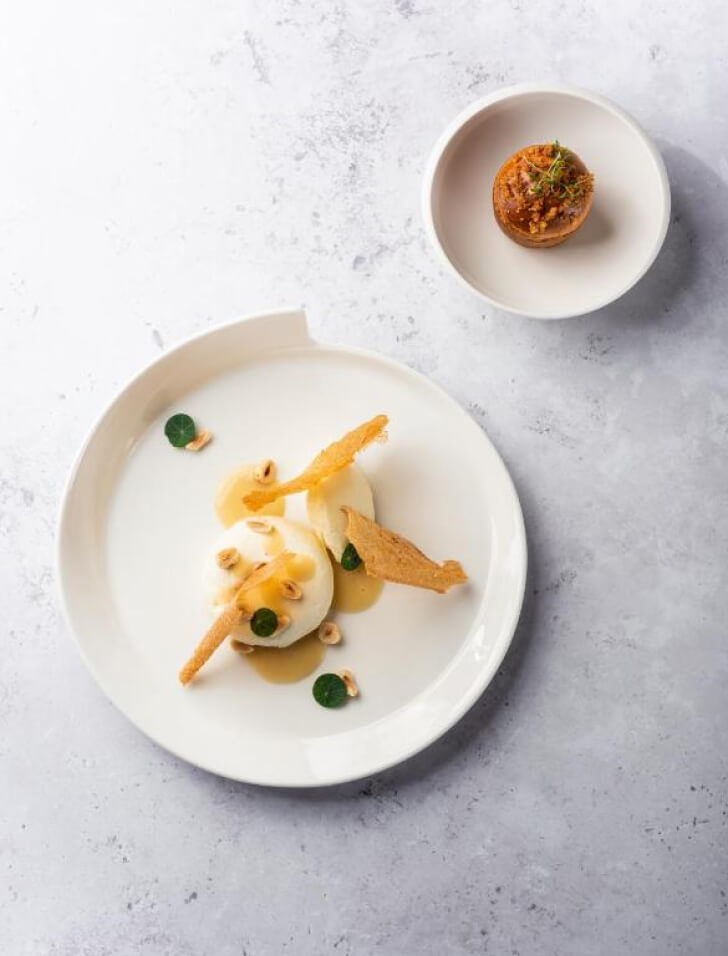 Indulge in an authentic gourmet delight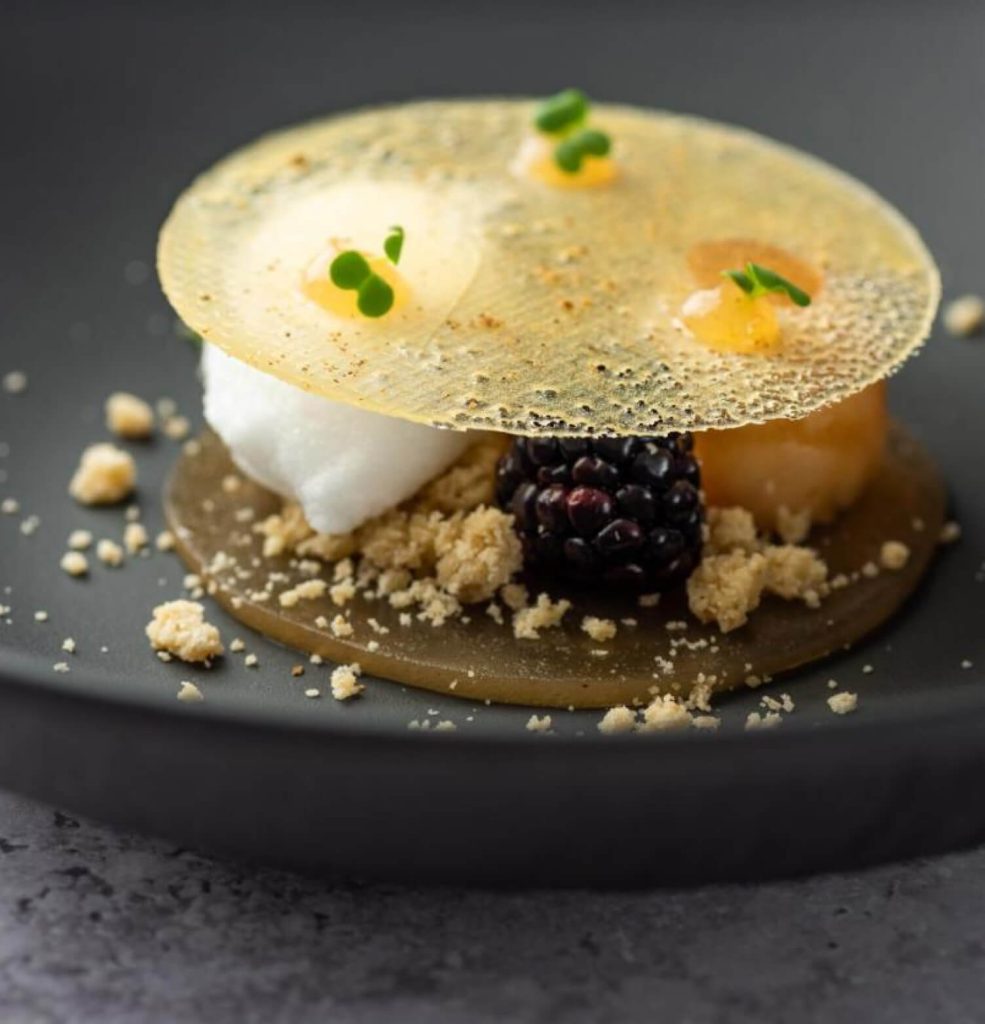 Restaurant
As you savor our carefully crafted dishes, you'll be immersed in a visual feast, with stained glass windows designed by the acclaimed Slovenian artist Stane Kregar casting a vibrant tapestry of colors and images
Boutique accommodations
At Vila Podvin, you can relish the comfort of our seven boutique suites, each offering stunning vistas of the Karawanks. Whether you're looking for a romantic weekend escape, a nature-infused vacation, or traveling for business, here, you'll find the ideal sanctuary of tranquility and luxury.