The culinary excellence of Vila Podvin has also been recognized by Michelin inspectors. Treat yourself to a top-notch gourmet experience with a modern reinterpretation of Slovenian dishes.
Make a reservation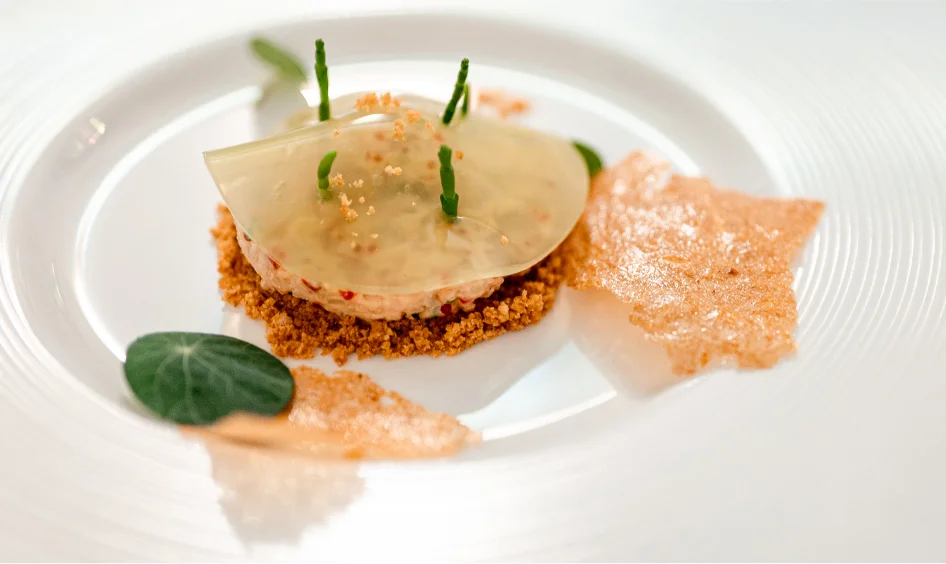 The story of our cuisine
Here, Slovenian culinary tradition meets a modern fusion of shapes and flavors. Creatively prepared dishes made from fresh, locally sourced seasonal ingredients express the uniqueness of this place at the crossroads of Germanic, Romanic, and Slavic gastronomy.
Nothing is left to chance at Vila Podvin. Our chefs have been combining ingredients for decades to create culinary masterpieces with an unmistakable touch of the stunning Gorenjska region, ensuring that every bite is an experience and every taste is a treat.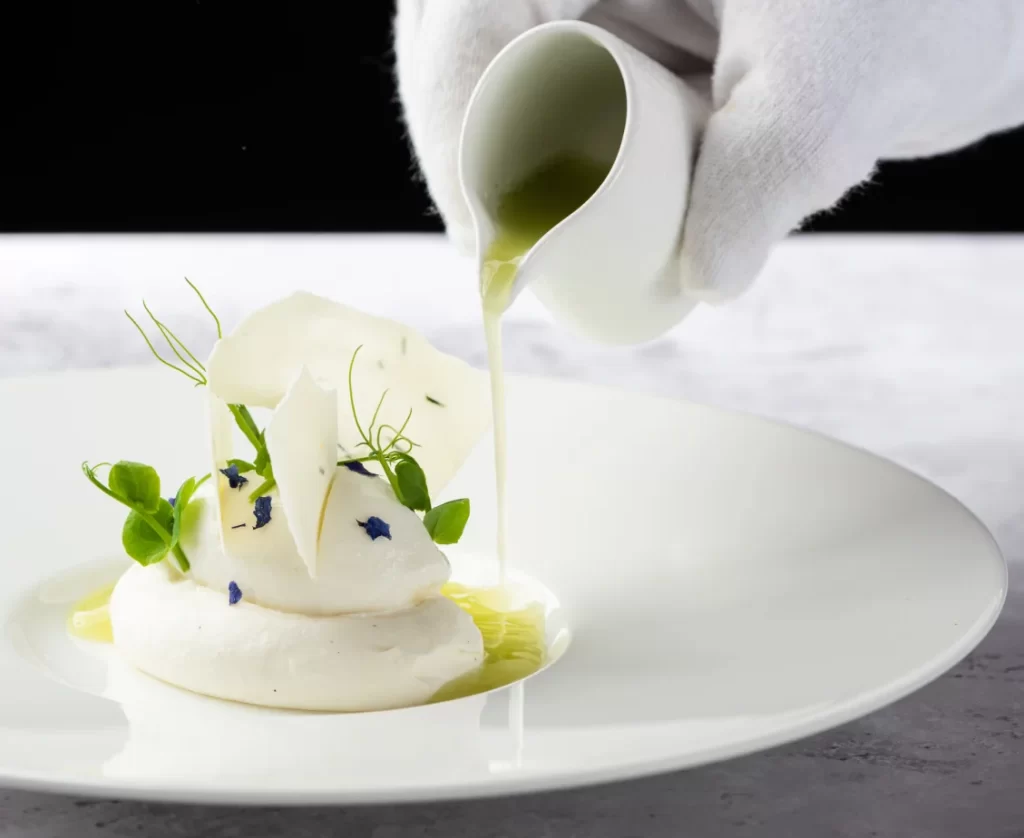 What we offer?
Experience Slovenian dishes in a modern way.
Browse our menu and wine list to feel the unique harmony of shapes and flavors in reinterpreted Slovenian dishes that will delight your senses.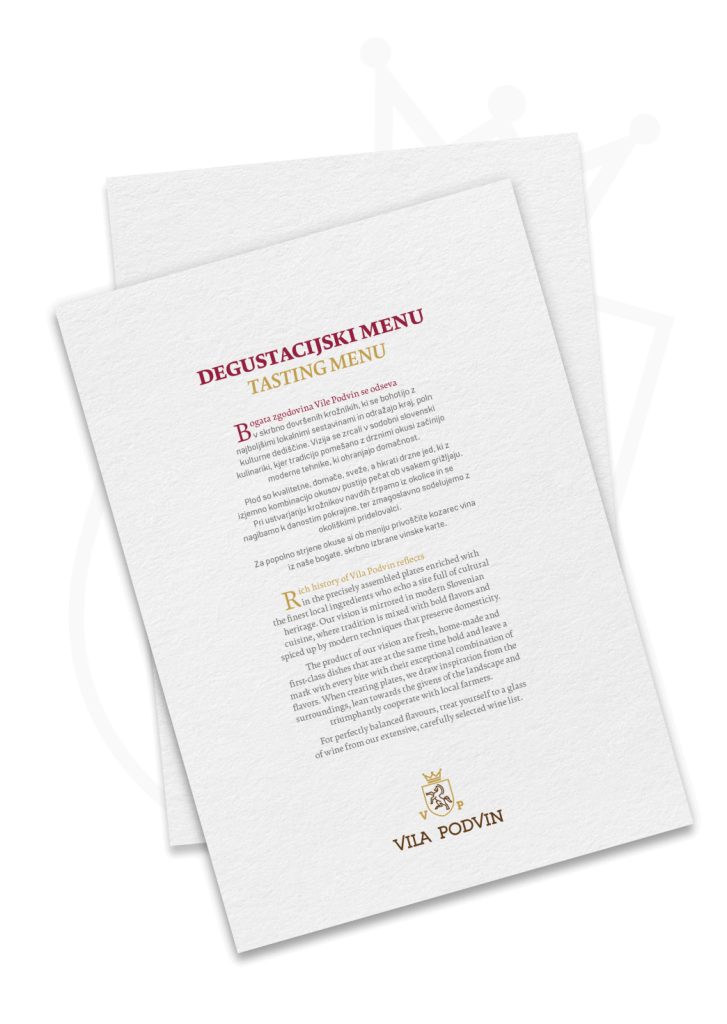 Reserve a table.
Take your time to enjoy the perfect culinary ambiance. Fill out the form and reserve a table at Vila Podvin's restaurant.